Integrating RoboComp with Webots
Introduction
Currently the world simulation is created with a python file that is a controller for an empty supervisor robot. The world consists of simple rectangle arena, a robot and several boxes. The robot currently uses RoboComp components alongside with some void controllers.
Setup I
This is an example of such simulation with a YouBot and additional Distance Sensor, which uses the Camera interface.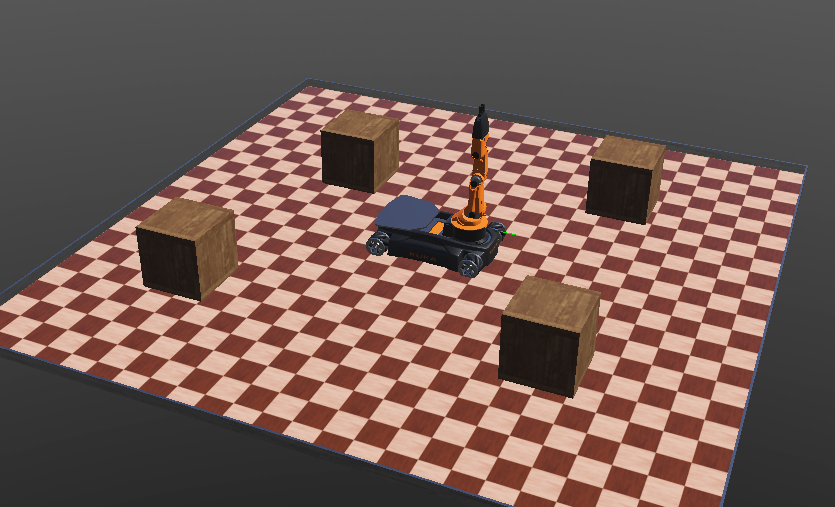 Setup II
This is very similar example of such simulation with Ribbit instead. There are two sensors now, a Lidar and a Camera.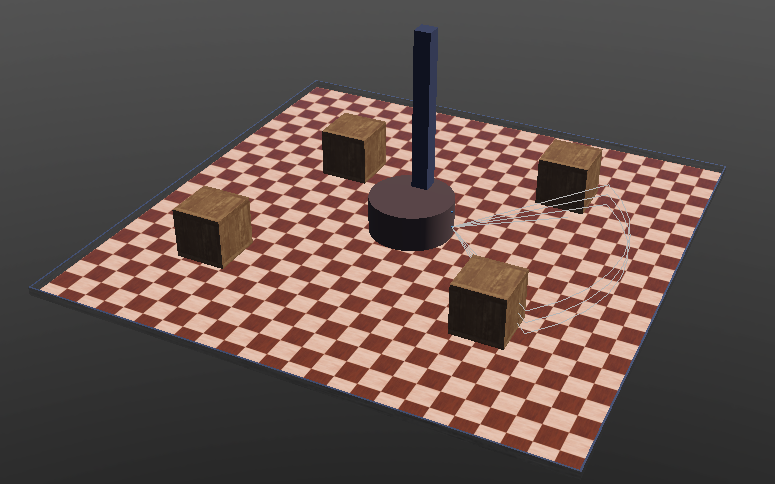 Summary
This approach gives us opportunity to create simulation the way we want it to be using 'pre-made' code and there could be implemented more robots, objects or devices. Everything can be moved or rotated as the user wants with very small changes in the code.
What next?
Add platforms or in other words controllers for different robot movement.
Add a "brain" to the project that will be using RoboComp commands to steer the simulation.
Add more devices or objects to increase the flexibility of the simulation.